View Rates
American Self Storage offers a wide number of convenient self-storage solutions for your personal or commercial needs. It is our goal to deliver the most convenient self storage services at the best value.  Most of all, we offer the best customer service keeping you happy at all times. Our moving process is stress free, there's no deposit and we offer a great price on all our sizes. American Storage provides advanced security, computerized gate access that allows only authorized customers through the security gate system, recorded video surveillance cameras, and individually secured doors.
All units require a $30.00 deposit, availability depends on occupancy, some unit sizes may not be available. 
What Size Storage Unit do you need?
Unit Size
Unit Details
Special Offer
Rates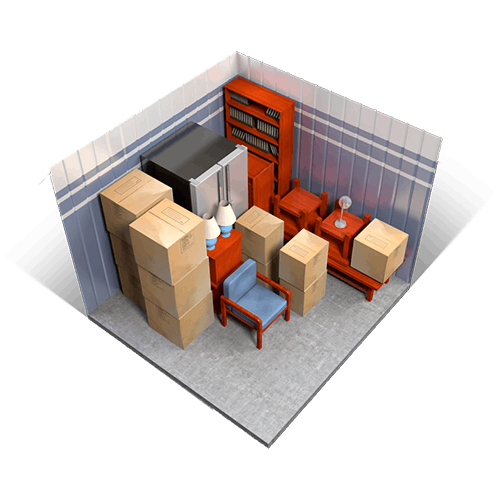 More Information
X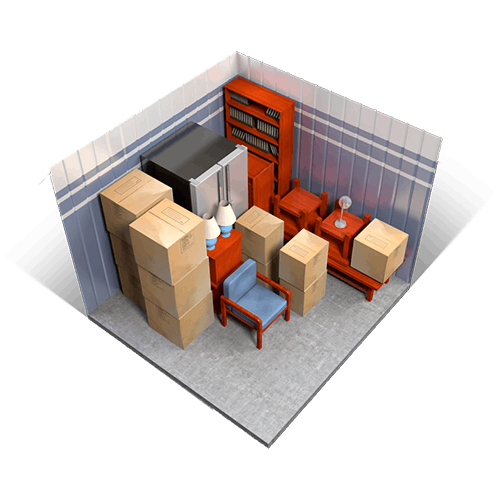 8x10
The 8×10 storage unit is great for storing the contents of a 1 bedroom apartment. Ideal for furniture including a couch, chair, small dinning set, sporting equipment, bicycles, business merchandise, seasonal items, and sporting equipment.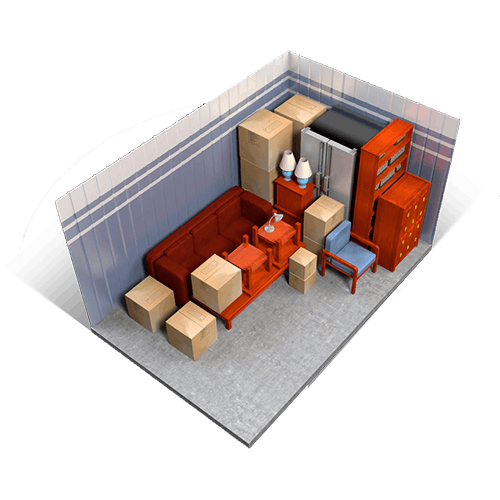 More Information
X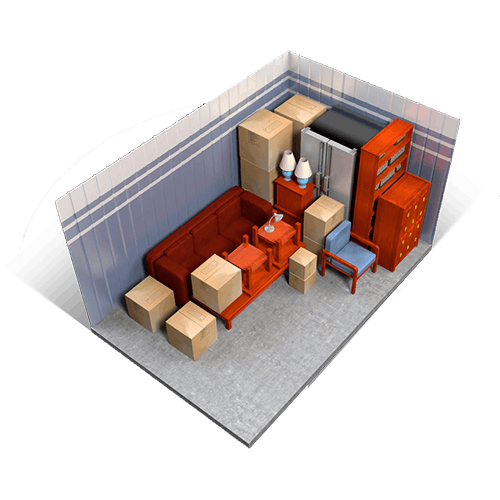 10x12
The 10×12 storage unit is Ideal for storing the contents of a 2 bedroom space. Perfect for holding an entertainment center, king-size mattresses, larger appliances, dinning room, furniture, and other various items you'd find in a 2 bedroom space.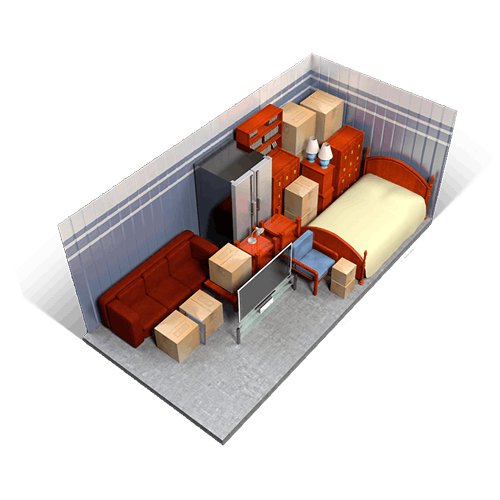 More Information
X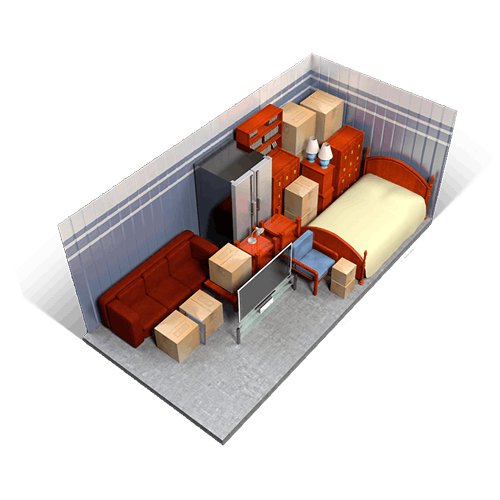 10x20
The 10×20 storage unit is is ideal for a small car with some extra room to spare or a 3 to 4 bedroom set. Fill remaining space with sports equipment, small furniture set, boxes, or other small to medium personal items.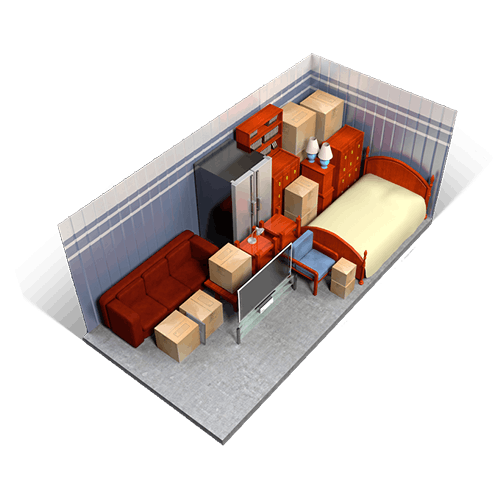 More Information
X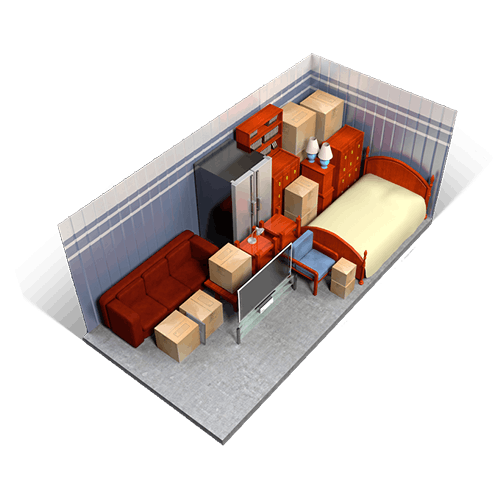 10x24
The 10×24 storage unit is Great for storing a small boat with trailer with some room to spare. Fill the rest of your space with a couch, small chairs, small bedroom furniture set, and other miscellaneous items.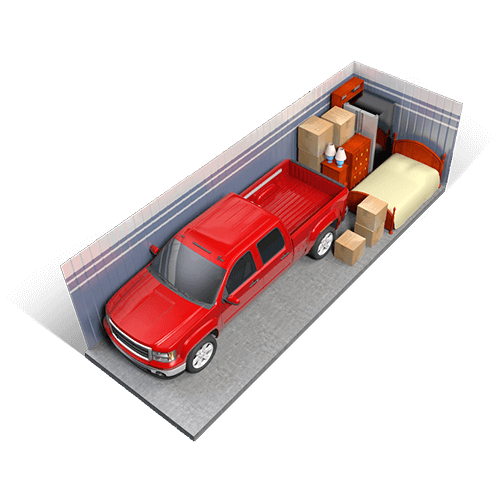 More Information
X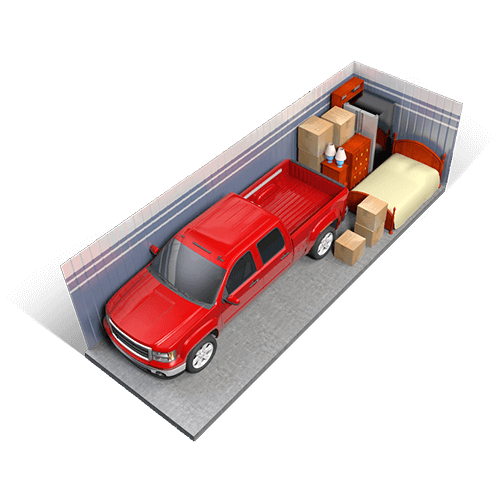 12x30
The 10×24 storage unit is unit is great for storing a large vehicle, small boat, and other large items with room to spare. Moving across country? This size unit is ideal for storing the contents of a large home while you settle in.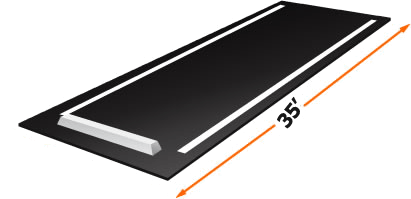 More Information
X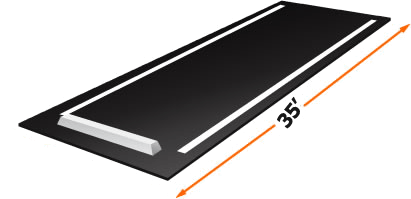 10x35
The 35ft RV parking space can typically contain large Class B and Class C campers, mid-to-large sized travel trailers, small-to-mid sized fifth-wheel campers, large toy trailers, and small Class A campers.